Welding
Welding means preparing and joining different types of metal, from steel beams to pipes, plates and pressurized vessels, using both electrical and electric/gas processes.
Welders need to be able to operate various types of welding equipment while keeping safety rules. They also need to prepare and finish joints in a wide range of industries and locations, e.g. construction sites, factory workbench, power stations or ships at sea.
Welders need to have a thorough knowledge of welding, personal protection equipment and safe working procedures. For a skilled welder, it is important to have a good knowledge of metallurgy, electricity and electrical processes.
Welders' work usually starts by preparing and joining a range of metals of various gauges using electrical processes. Modern methods of joining include mechanized processes e.g. submerged arc, stud welding plasma arc, and laser welding. A welder needs to be able to interpret engineering working drawings, standards and symbols, to correctly translate these requirements into structures and products.
Gold Partners
Bronze Partners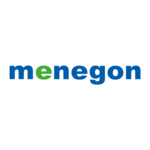 Official Supplier