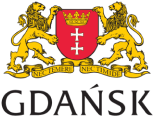 Facts about Gdańsk
More than 3 million tourists visited Gdansk in 2021.
There are 61 hotels in the city marked in the 2 to 5 stars categories.
In 2021 Gdańsk hosted 502 international meetings of industries from sectors such as logistics, biotechnology, and electronics.
A city with history
Gdańsk is the city of freedom that changed the course of European history. In August 1980, in the Gdańsk Shipyard, Lech Wałęsa, a great social movement of solidarity and unity was born. The events gave a huge boost to freedom movements around the world.
Contemporary Gdańsk is a modern European metropolis, a strong knowledge-based economy, a dynamically developing center of culture, science, entertainment, and sport, an attractive tourist destination, and the World Capital of Amber.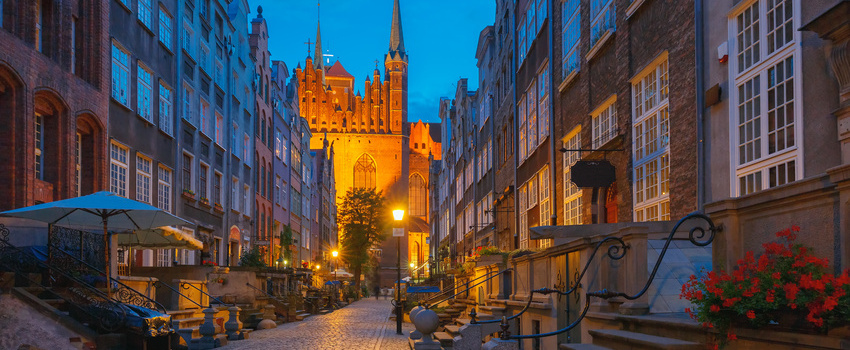 Center of education, culture, and art
There are 13 universities in Gdańsk, with more than 67,000 students. There are also 26 trade schools in the city. On the cultural map of Tricity, there are 12 theaters, 4 opera houses and philharmonics, as well as 10 museums and art galleries.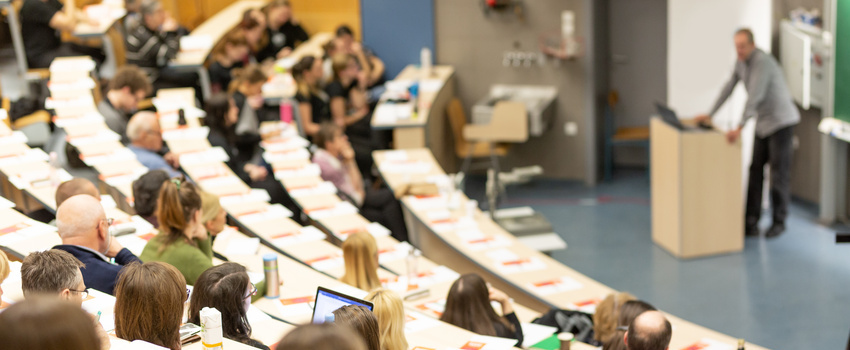 A city for tourists
Gdańsk attracts crowds of tourists throughout the year. There is something for everyone in this city: a famous old town with historical sights and landmarks, beautiful beaches, modern museums, not to mention perfectly preserved fortifications, ranked among the biggest in Europe, and fascinating harbour architecture.
The city can be explored by walking, biking, and even kayaking through the city center. Tourists can also visit one of the sandy beaches and swim in the Baltic Sea.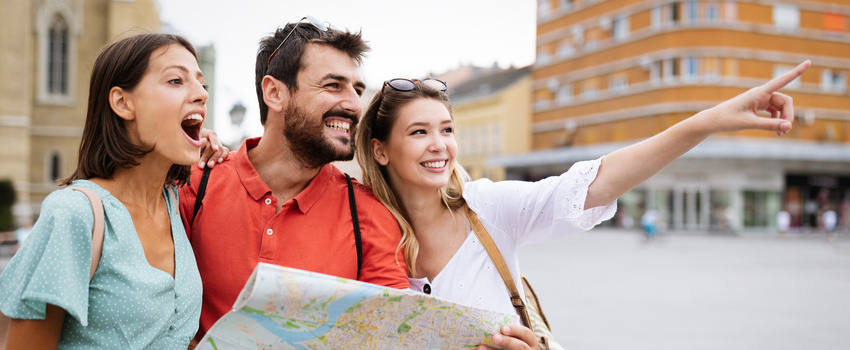 Maritime climate
Gdansk's landscapes are stunning at any time of the year. During our event in September 2023, attendees can expect to see the city in autumnal colors, but also be prepared for possible rainfall or a cool wind from the sea.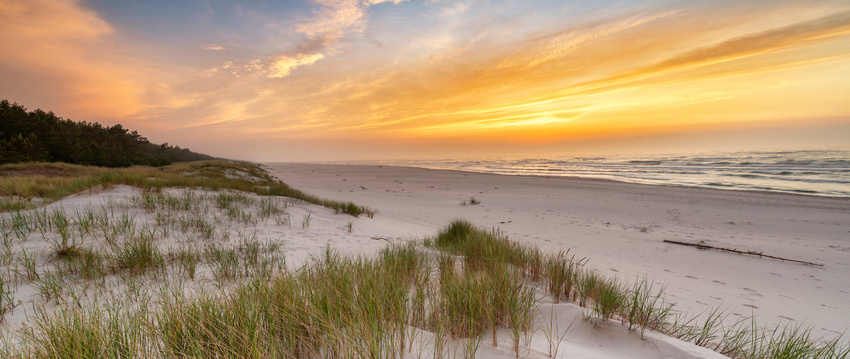 AMBEREXPO
AMBEREXPO Gdańsk is one of the most modern exhibition and congress facilities in Poland, opened in 2012. This huge space, consisting of meeting rooms, integrated exhibition halls, office space, warehouses, VIP areas, and restaurants, hosts about 100 events a year.
AMBEREXPO is located just 4 kilometers from the beach, 14 kilometers from the Lech Walesa Airport, and 26 kilometers from the A1 highway. The convenient location in the prestigious neighborhood of the Gdańsk Stadium and the functionality of the facility create the possibility to organise various high-tech economic, scientific, social, and cultural events.
In the last few years, AMBEREXPO has hosted many important events, including Skills Poland. The second edition of SkillsPoland will also be held there in November 2022.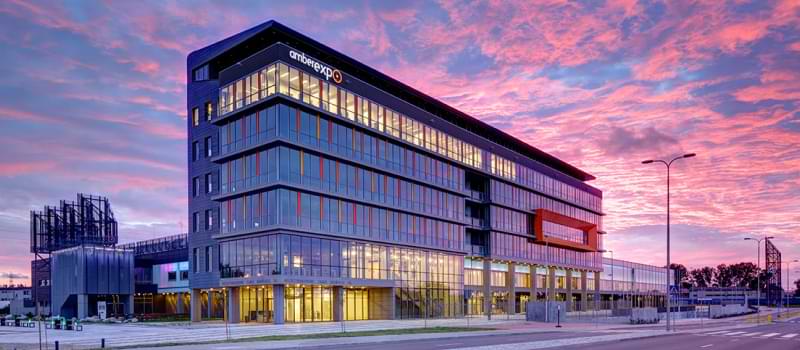 Map of the Venue