Wall and Floor Tilling
Accurate Tiling with a high standard of finish is a demanded skill in many residential, commercial, and public projects. Tiles can be made of ceramics, mosaic, and natural stone and used on walls, floors, staircases, in houses, gardens, offices, factories, public buildings, and churches.
That means that tilers may be expected to work both inside and out. They need to accurately follow designs, prepare surfaces, and lay tiles to the correct pattern. Tilers sometimes specialize in certain artistic work areas, for example swimming pool tile design.
The tiler must interpret drawings, set out and measure, remove any existing covering, prepare surfaces, lay the tiles in the desired pattern, and finish to a high standard. In this profession, self-management, communication, and interpersonal skills are very important.
For the talented tiler, there are many international opportunities; that is why they need to understand and work with diverse cultures and trends.
Premium Sponsors of WorldSkills Europe
Diamond Partners

Silver Partners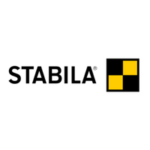 Official Suppliers