Car Painting
Car Painting involves restoring scratched, dented or damaged vehicles to their original finish, matching colours, shades and textures. Moreover, car painters need to do their job in a safe and environmentally responsible manner.
Vehicles damaged in accidents must be returned to the owner in showroom condition, with the repaired areas matching the rest of the exterior in quality and colour. If you cannot see what part was repaired by the car painters, it means they did a good job.
Car painters need to know how to match paints with the original colour, or repaint the vehicle in a completely new colour and then must apply those paints, undercoats and sealants. They may also touch up the paintwork to disguise imperfections and work with fibreglass and plastic, sometimes used in vehicle bodies. The required skills for a good car painter are creativity, knowledge of computer-operated painting tools, manual dexterity and awareness of health and safety rules.
Bronze Partners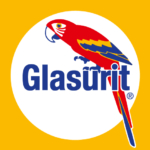 Official Suppliers