Cabinetmaking
Cabinetmaking involves working in wood, to create high-quality furniture and units. It requires well-developed joinery skills, and an aesthetic understanding of project design and its accurate completion.
Nowadays, in times of mass production, cabinetmaking is very appreciated by customers looking for original designs and products that will serve for years. Cabinetmakers need to combine creativity, innovation, precision, and accuracy. They also have to demonstrate a high appreciation of how to use the beauty of wood to create the best effect.
Cabinetmaking may include preparing the design of furniture, but normally comprises the creation of furniture or units from designs already prepared by others. The difference between Cabinetmaking and joinery is the quality of the wood and other materials used, and the intricacy and aesthetic quality of the finished item.
Most cabinetmakers work in small companies and produce furniture and fittings in a workshop. They interpret and/or adapt drawings, set out, measure, cut, form joints, assemble, and install the final product.
Main Partners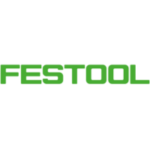 Diamond Partners

Silver Partners