Bakery
If you spend most of your time in the kitchen, testing new recipes, mixing ingredients and then waiting until you can pull your baked masterpieces out of the oven, then baking is the competition for you!
Bakers need to demonstrate good baking skills with attention to detail to create perfect pastries and bread that both look good and are delicious to eat. Baking goods that are a delight to the customers can enhance the reputation of restaurants and vendors.
A skilled baker knows the right ingredients for different baked goods, optimum temperatures and timings. This skill requires a high level of knowledge about food and nutrition and the ability to work under pressure because even the slightest delay can spoil the taste of baked goods.
Bakers produce fresh and tasty bakery products, using different types of fermentation and other processes. They may also produce displays of decorative slices of bread using creative skills.
Bronze Partners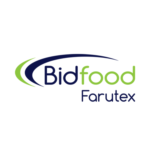 Official Supplier