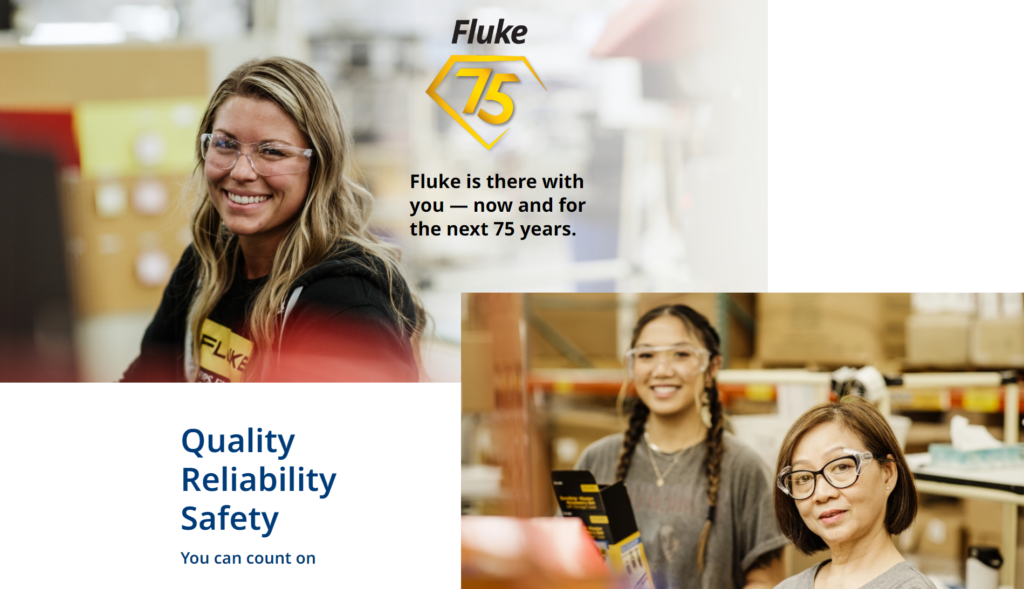 Celebrating our 75th year… but not resting on our accomplishments
Once again, Fluke has become a proud Partner and Sponsor of EuroSkills for this year's event in Gdansk, Poland!
Since John Fluke founded the company in 1948, we've been helping you do your work smarter, safer, and faster. Giving you a little bit more than you paid for. Delivering quality and reliability you could count on.Today, technologies are developing at an incredible pace. New challenges drive you to create new answers. And Fluke is there with you, providing the essential technologies that you need to keep our modern, connected world up and running — now and for the next 75 years.
Fluke has achieved the number one or number two position in every market in which it competes. The Fluke brand has a reputation for portability, ruggedness, safety, ease of use and rigid standards of quality.
A wholly owned subsidiary of Fortive Corporation (NYSE: FTV), Fluke is a multi-national corporation headquartered in Everett, Washington, USA. Manufacturing centers are located in the USA, the UK, Asia, and The Netherlands. Sales and service subsidiaries are located in Europe, North America, South America, Asia, and Australia. Fluke Corporation has authorized distributor and manufacturer representative channels in more than 100 countries and employs approximately 2,400
Learn more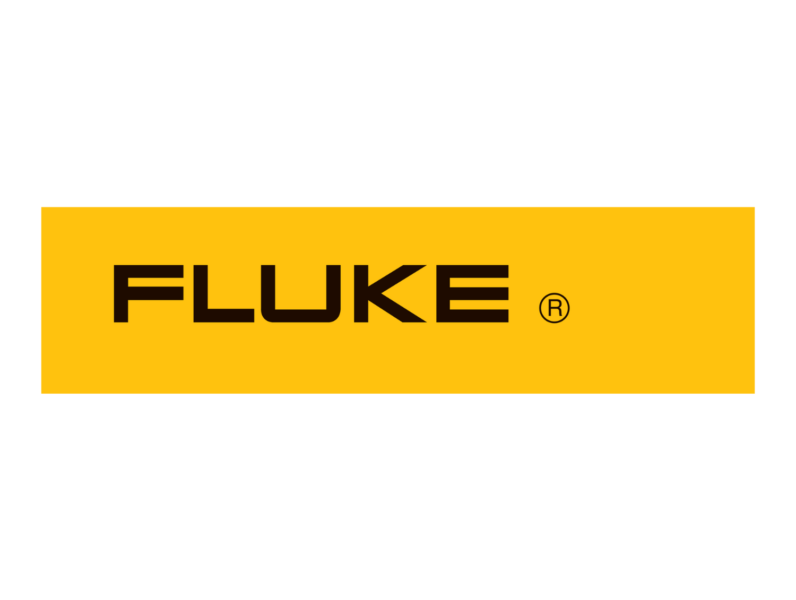 Market Segments
The Fluke product lines are beneficial for professionals in a variety of markets. Primary segments are listed below and include a brief description of the types of Fluke tools used along with their typical applications:
Industrial/Electronic Service Installation and Maintenance
Today, electronics are integrated into an increasing number of electrical and electro-mechanical systems. Fluke's comprehensive line of digital multimeters, electrical power analyzers, thermal imagers, insulation resistance testers, accessories, plus the integrated ScopeMeter™ handheld test tools, are being used by a growing number of service technicians, plant engineers and installation and maintenance technicians. These tools provide them the ability to troubleshoot these complex new systems and detect problems quickly.
Electrical and Temperature
Electricians, HVAC/R technicians, plant engineers and power quality consultants involved in the maintenance, service, and design of every type of residential, industrial, plant and commercial building use Fluke professional test tools. Fluke products such as: electrical testers, digital multimeters (DMMs), clamp meters, single and three-phase power quality meters, ScopeMeter™ test tools, current clamps, thermal imagers, digital thermometers, and DMM accessories are designed for day-to-day field troubleshooting and maintenance of electrical systems, electrical power systems, HVAC/R systems, and associated equipment. Fluke products help electrical technicians analyze, troubleshoot, and repair these systems for optimum performance.
Calibration
With the acquisition of the Precision Measurement Division of Wavetek Wandell Goltermann in early 2000, Fluke has firmly strengthened its already huge global leadership position in the electrical calibration marketplace. Subsequent acquisitions of Hart Scientific and DH Instruments added expertise and product lines in temperature and pressure/flow calibration, respectively. The Fluke Calibration line of calibrators, standards, waveform generators, calibration software products, and support equipment provide exacting standards for companies and government organizations who rely on tightly calibrated instruments for their quality and standards programs, as well as to meet strict international quality requirements.
Biomedical
Fluke Biomedical leads the world in the manufacture of biomedical test and simulation products, including electrical safety testers, patient simulators, performance analyzers, and fully integrated and automated performance testing and documentation systems. Fluke Biomedical also provides some of the most trusted and accurate diagnostic imaging, radiation safety, and oncology quality-assurance solutions for regulatory compliance.
Today, medical device manufacturers, biomedical professionals, physicists, field service, and other medical personnel must meet increasing regulatory guidelines, higher quality standards, and rapid technological growth while performing their work faster and more efficiently than ever. Fluke Biomedical provides a diverse range of software and hardware tools to meet today's challenges.
Networks
Fluke Networks is the worldwide leader in certification, troubleshooting, and installation tools for professionals who install and maintain critical network cabling infrastructure. From installing the most advanced data centers to restoring service in the worst weather, our combination of legendary reliability and unmatched performance ensures jobs are done efficiently. The company's flagship products include the innovative LinkWare™ Live, the world's leading cloud-connected cable certification solution with over thirty million results uploaded to date.
Indoor Air Quality
By some estimates, up to 30 percent of commercial buildings exhibit 'sick building' syndrome. Substandard indoor air quality can hamper staff productivity, disrupt clean room operation, or lead to litigation. Working to solve these issues are nearly two million professionals in the U.S. Fluke introduced a line of indoor air quality (IAQ) test tools during 2005, with the goal of providing HVAC, building maintenance and IAQ professionals with a comprehensive portfolio of precision instruments for troubleshooting and maintaining indoor air quality. Fluke IAQ tools will help these professionals achieve outstanding performance by delivering the accuracy, reliability, toughness, safety, usability, and value for which Fluke tools are famous.
To learn more about the Fluke companies, visit our page at www.fluke.com