Refrigeration and Air Conditioning
Refrigeration and Air Conditioning
Nowadays, wet imagine life without proper air conditioning and refrigeration systems. The engineer specializing in both these systems is responsible for their design, installation maintenance, and repair.
Their workplace can be both in domestic and commercial settings, as well as on construction sites, in the storage and transportation sector, and working on ships or trucks.
This branch of engineering covers a wide range of services and is affected by rapid change in different sectors. That is why refrigeration and air conditioning engineers should have good work organization, self-management, and communication skills. What also matters in this profession is flexibility, precision, accuracy, attention to detail, and deep knowledge of available tools.
Refrigeration and air conditioning engineers can work alone or in a team. Their work starts by ensuring safe and reliable installation service, following current standards. They should also be able to diagnose malfunctions and upgrade systems.
The refrigeration and air conditioning industries are important especially now, with the growing problem of global warming and climate change.
Main Partners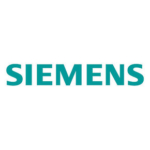 Silver Partners