Metal Roofing
Metal roofers produce sheet metal parts for roofs and assemble them. They also form and attach drainpipes, windowsills, as well as façades, balconies and roof claddings.
Following the recommendations of architects and building contractors, they produce construction units of sheet metal, for example by seaming, cutting, soldering, and bending to turn prefabricated metal parts into the desired shape.
Additionally, metal roofers also produce sheet metal cladding for insulated pipes and containers. Some of them specialize in installing ventilation and air-conditioning systems, solar panels, bird control, snow guard, and lightning protection systems.
Metal roofers work in workshops and on outdoor construction sites. They need to coordinate their tasks with architects and building contractors. It is also important for metal roofers to make their suggestions and draw attention to the latest trends in the roof design or the benefits and disadvantages of different materials.
Metal roofers make new installations but also repair roof and façade cladding that are damaged. Their work is essential when it comes to keeping safety and comfort for the inhabitants and users of the buildings.
Silver Partners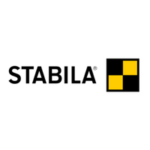 Bronze Partners