Mechatronics
If you are interested in mechanics, electronics, pneumatics and computer technology, mechatronics is a skill for you. It involves building automated systems for the industry by combining all these areas.
Mechatronics is used in everything from bottling machines to supermarket cash till factory assembly lines and belt assemblies. It includes mechanics, pneumatics, programming, electronically controlled systems, systems development and robotics.
The job of mechatronics technicians involves designing, building, maintaining and repairing automated equipment and programming its control systems. They also install, set up, repair and adjust machine components and work with equipment for information gathering, components and regulating units.
Złoci Partnerzy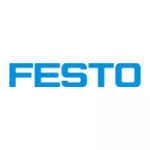 Official Supplier