Mechanical Engineering Design – CAD
Mechanical Engineering Design – CAD
Computer-aided design can convey many types of information, including types of material, dimensions and tolerances. It is essential in offering solutions to various engineering and manufacturing problems.
Computer-aided design (CAD) involves using specialized software to create dimensional images and animations of projects. It is useful both in manufacturing and in advertising or technical manuals.
By producing realistic animations, clients can simulate how their design will look and function in the real world. Designers specialising in CAD work using computer systems to assist in the creation, analysis, modification or optimization of an entire engineering design.
When it comes to mechanical engineering, using computer software as a tool allows to create and improve manufacturing projects from building vehicles to the aerospace industry.
Main Partners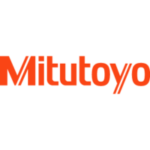 Gold Partners