Joinery
Joinery can be considered both a craft and an art. It is a profession closely associated with cabinetmaking, carpentry, and other fields of the construction industry.
The joiner's work starts from drawing, taking measures, and cutting joints, then installing and finishing to a high standard. They generally work on commercial and residential projects and produce items such as interior and exterior doors, windows, stairs, bookshelves, and tables. Their workplace can be in their workshop, building sites, or customers' homes.
Work organization and self-management, communication and interpersonal skills, creativity, innovation, and precision make a good joiner. Moreover, in joinery mistakes are mostly irreversible and very costly. That is why joiners should be good at problem-solving.
There are many commercial and international opportunities for talented joiners; however, they need to understand and work with diverse cultures and trends.
Main Partners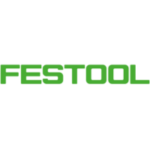 Diamond Partners

Silver Partners