Hotel Reception
Hotel guests can have very high expectations, especially on a long-awaited vacation. The task of the hotel staff is to meet these expectations in the best possible way.
Hotel receptionists deliver many guest services and their work is vital to enhancing a hotel's reputation. They welcome guests, make reservations, and help with any problems that might occur during clients' stay.
Receptionists work both for small private facilities and large hotel chains. Usually, you can meet them in the hotel's front office. They provide tourist information, preferably in more than one language. This job requires having good manners, excellent communication and social skills, competence with cash handling and the application of procedures for reservations, guest services and check out.
Nowadays, due to globalization, evolution in transport and demographic changes we are experiencing rapid growth in tourism and it is expected to grow further. Just as the demand for hotel receptionists will increase.
Silver Partners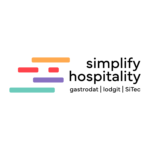 Official Suppliers