Electronics Prototyping
The key to a successful career in electronics is variety. Engineers and technicians need to operate specialist equipment in many different workspaces, e.g. aerospace, the armed forces, entertainment industry, education, health, robotics and telecommunications. Electronics Technicians often work as design assistants in R&D laboratories as well.
Electronics is about assembling and wiring products, designing prototype circuits and testing systems. It involves the manufacturing of equipment and systems equipped with a single embedded system. Technicians and engineers need to be able to understand detailed specifications, international quality and safety standards and be up to date with the latest developments in technology. They know the structure and workings of central IT-based and electronic devices.
This skill is for someone who wants to enter a rapidly progressing high-tech industry. Electronics technicians should be communicative and creative. They should be good at numeracy, critical thinking, mathematics, computer science and analytical skills.
Diamond Partners

Silver Partners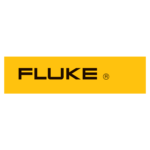 Official Suppliers