Siemens is a main partner of EuroSkills Gdańsk 2023 and also a proud Global Industry Partner of WorldSkills International.
At EuroSkills Gdańsk 2023, we're excited to contribute a wide range of automation products in four skills competitions:
• SIMATIC S7 controllers and comfort panels will be used for "Industrial Control" (Skill 19)
• The LOGO! logic module is being deployed for "Electrical Installations" (Skill 18)
• "Refrigeration and Air Conditioning" (Skill 38) is furnished with SIRIUS products
• "CNC Milling" (Skill 7) CNC machines are equipped with Siemens' computerized numerical control
Details of our commitment to EuroSkills Gdańsk 2023, you can find at our Siemens Blog:
blog.siemens.com/2023/08/young-talents-compete-at-non-academic-professions-in-gdansk/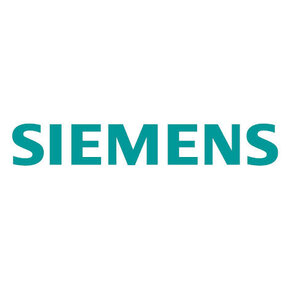 Siemens' commitment to EuroSkills is an essential element of the Siemens Automation Cooperates with Education (SCE) program, which provides educators with comprehensive support in the areas of drive technology, automation and digitalization. The SCE program conveys industry 4.0 / automation knowledge for academia and in-house vocational training, which can also be used by learners for self-study.
Further information is available on the Internet at siemens.com/sce
Siemens AG (Berlin and Munich) is a technology company focused on industry, infrastructure, transport, and healthcare. From more resource-efficient factories, resilient supply chains, and smarter buildings and grids, to cleaner and more comfortable transportation as well as advanced healthcare, the company creates technology with purpose adding real value for customers. By combining the real and the digital worlds, Siemens empowers its customers to transform their industries and markets, helping them to transform the everyday for billions of people.
Siemens also owns a majority stake in the publicly listed company Siemens Healthineers, a globally leading medical technology provider shaping the future of healthcare. In addition, Siemens holds a minority stake in Siemens Energy, a global leader in the transmission and generation of electrical power.
In fiscal 2022, which ended on September 30, 2022, the Siemens Group generated revenue of €72.0 billion and net income of €4.4 billion. As of September 30, 2022, the company had around 311,000 employees worldwide.
Further information is available on the Internet at siemens.com
Siemens Digital Industries (DI) is an innovation leader in automation and digitalization. Closely collaborating with partners and customers, DI drives the digital transformation in the process and discrete industries. With its Digital Enterprise portfolio, DI provides companies of all sizes with an end-to-end set of products, solutions and services to integrate and digitalize the entire value chain. Optimized for the specific needs of each industry, DI's unique portfolio supports customers to achieve greater productivity and flexibility. DI is constantly adding innovations to its portfolio to integrate cutting-edge future technologies. Siemens Digital Industries has its global headquarters in Nuremberg, Germany, and has around 72,000 employees internationally.
Siemens Smart Infrastructure (SI) is shaping the market for intelligent, adaptive infrastructure for today and the future. It addresses the pressing challenges of urbanization and climate change by connecting energy systems, buildings and industries. SI provides customers with a comprehensive end-to-end portfolio from a single source – with products, systems, solutions and services from the point of power generation all the way to consumption. With an increasingly digitalized ecosystem, it helps customers thrive and communities progress while contributing toward protecting the planet. Siemens Smart Infrastructure has its global headquarters in Zug, Switzerland. As of September 30, 2022, the business had around 72,700 employees worldwide.
Siemens Mobility is a separately managed company of Siemens AG. As a leader in intelligent transport solutions for more than 175 years, Siemens Mobility is constantly innovating its portfolio. Its core areas include rolling stock, rail automation and electrification, a comprehensive software portfolio, turnkey systems as well as related services. With digital products and solutions, Siemens Mobility is enabling mobility operators worldwide to make infrastructure intelligent, increase value sustainably over the entire lifecycle, enhance passenger experience and guarantee availability. In fiscal year 2022, which ended on September 30, 2022, Siemens Mobility posted revenue of €9.7 billion and had around 38,200 employees worldwide.
Further information is available on the Internet at siemens.com/mobility
Siemens Sp. z o.o. (Siemens Polska), with 700 employees, is the largest of the Siemens AG companies in Poland. A leader in implementing innovative technologies and a trusted partner to the Polish economy on the path to improving its competitiveness, resilience and security. Advocate for responsible digital transformation in industry and infrastructure. As part of its sustainable development strategy, Siemens is rolling out solutions aimed at reducing our impact on the environment. Siemens Sp. z o.o. consists of two main businesses – Digital Industries (DI) and Smart Infrastructure (SI).
Further information is available on the Internet at siemens.com/pl/pl.html